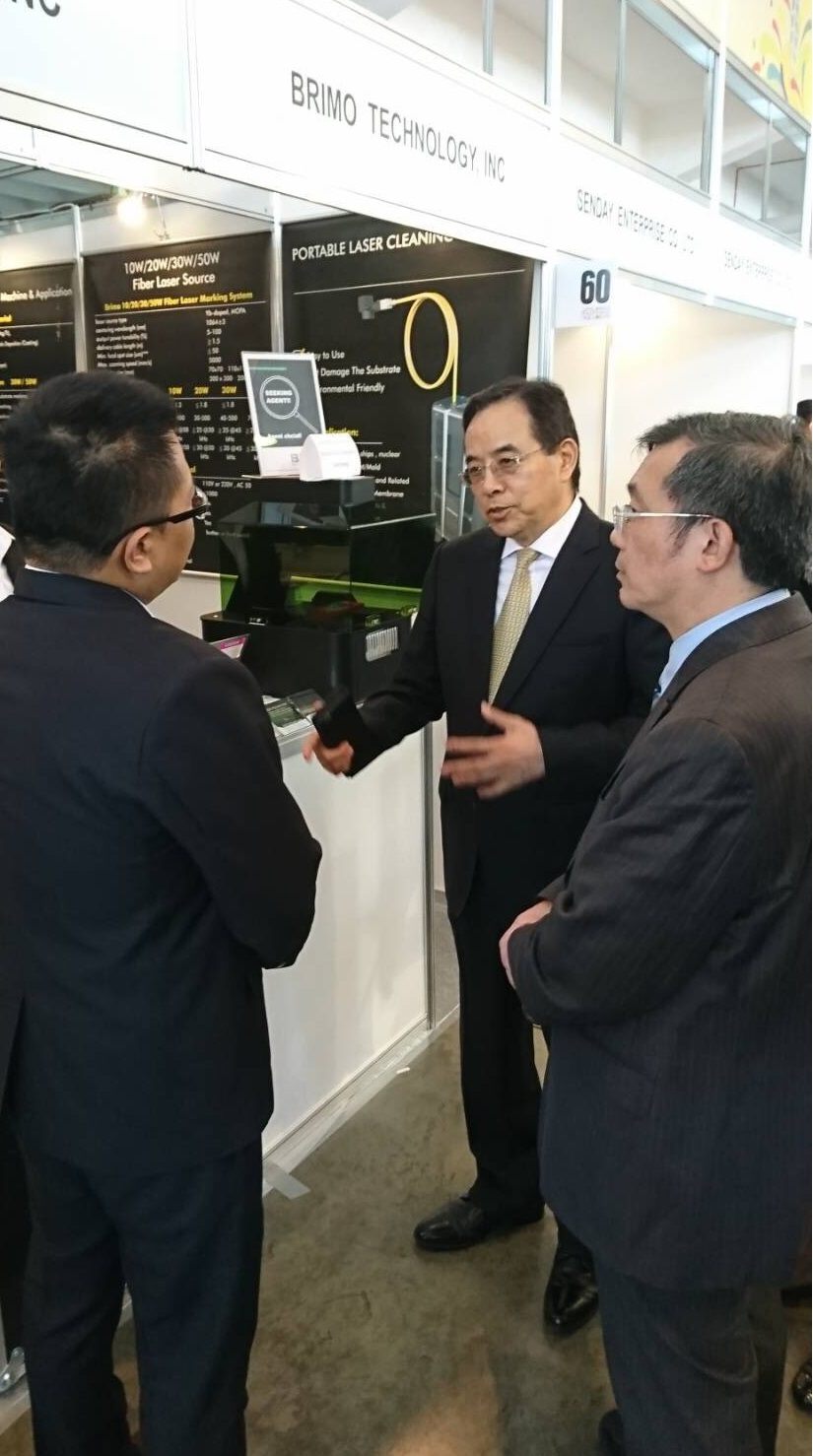 BRIMO Technology, Inc., has participated in 2017 MACH-TOOL, Poznan, Poland in June(6/5-6/8), and got well praised during the show.
Mach-Tool is one of the biggest show in Europe, which showcases the latest technologies for various sectors of the industry. This show involved a large number of exhibitors including owners, presidents, and directors of Polish and foreign companies and engineers, constructors, and technologists responsible for the application of modern solutions.
BRIMO has attracted people's eyes with high-quality laser marking machine, many guests were asking about machine and laser source.
The ambassador to Poland, Ming Cheng, Chen also visited BRIMO's booth, he has sincerely welcomed Taiwan's companies set up in Poland. In his words, with high potential for development, Poland can be not only a livable country but also a division to focus the European market.